Making a Difference in our School and our Community!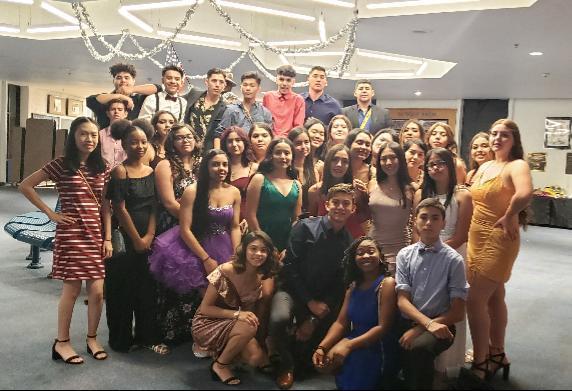 Independence Student Council is always filled with bustling activity as members go about their way creating fun events and activities to please students. While it may appear to be chaotic and messy from an outside, they are surprisingly organized.
Due to student council having numerous things to do, organization is vital to their success.
Student Council maneuvers in committees such as fundraising, spirit line, assembly/dance, and community service. Each student, guided by their committee leader, is in charge of promoting school spirit and carrying their respective committee's responsibilities.
In student council, they are in charge of promoting school spirit which includes organizing assemblies, dances, Prom, and Homecoming as well as operating the Snack Shack during each Independence game. The members are also responsible for planning events and preparing the decorations.
Every week from Monday to Friday, student council meets during 4th hour in Room 225. According to Ms. Marshall, "It's a class…so they get credit for being in class and they get credit for the things they do outside of class."
Becoming a member of student council requires a lot of steps to follow. Every year, student council holds an election for two days.  Incoming members must fill out a packet with their information and position they are running for. 
Future members are required to get 100 signatures or more from students who want them to be in student council. They are also required to write a cover letter indicating why they are worthy of becoming a student council member and answer questions for anyone who has doubts. After that process, each student who has completed the steps are voted in by student council members.
"If somebody really wants to join student council, all you need to do is come talk to me. We usually make sure that they are able to," assures Marshal.