College applications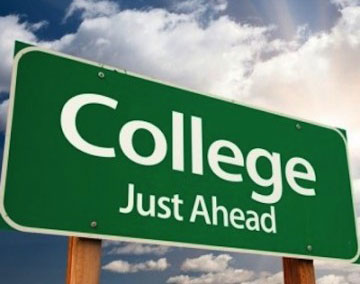 We are well into the second semester at Independence High School (IHS), which means it's that time of year when students should already be thinking about college applications. But what exactly is a college application, and what does it consist of?
First off, according to IHS counselor Elissa Koole a college application is, "an application to a college or university that determines whether they accept you as a student." What goes goes into a college application includes a wide range of things. First, students want to add their academic history. This history should include any honors, AP or any other special classes. They also want to add their school's name, what diploma they received and any special achievements they have earned. Then students should to add any work history they may have, for example, volunteer work. Extracurricular activities also make an application more appealing. Some other tips would be to use action verbs when writing and look at an example application. Last but not least, don't forget to edit a lot!
Now, onto what clubs to choose if IHS students want their dream college to be impressed. "All clubs look good and it's best to be involved in multiple clubs throughout high school. Clubs that include volunteering definitely stand out. Examples are NHS, Key Club, Young Environmentalists, etcetera." says Koole. This means that most clubs at IHS look good, but the ones that look great are ones where you volunteer; however, you don't need to be in a club to volunteer. You can also volunteer at food banks, animal shelters and child care facilities. Colleges really like volunteer hours.
Now that's all great to know, but what exactly are the required classes to go to most Arizona colleges? For all colleges and universities, the minimum requirement is 16 classes, including four math and English, three Science, two History, two World Languages and one fine art. Of course, it is always okay to have more than this amount, and it makes students look even better.
All together, most of the clubs at this school look great to colleges, but students want to be very specific about what they choose depending on what they want to do in college.