Wrestling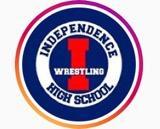 Wrestling at Independence High School (IHS) is starting to make a name for itself. In the past 10 years, no IHS wrestlers had made it to state. Wrestling had not had much success until last year, and that momentum is continuing into the current school year. The program continues to improve with the great coaches and students who participate in the sport.
Independence wrestling has three coaches: Chris Vargos, Daniel Felix and Lui Rodriguez. When asked how he predicts the season will play out, coach Chris Vargos stated, "This is going to be a great season. We have a group of kids that are willing to commit and learn." Vargos has been coaching at Independence for three years and has trained kids to wrestle to the best of their ability. 
Vargos has stated, "What doesn't kill you makes you stronger." He believes that everyone should be willing to try something new..  
Diego Bencomo, one of the most successful wrestlers at IHS, was three-year state champ.Bencomo explained, "The only way to get better is by losing." He says you have to learn from your mistakes to improve.
While Alex Cortez and Javon Rodriaguez were the last people make their mark at Independence, the program is producing many more capable wrestlers. Independence will continue to grow and advance. Independence wrestling is excited to see how they are going to perform in the future.