Readathon 2020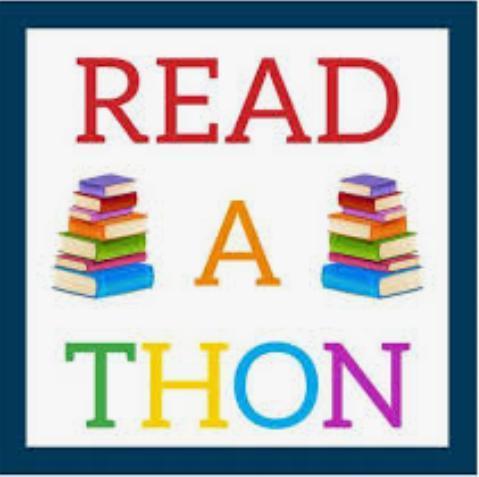 Independence Book Club has announced their first ever Readathon. The event will be filled with many books, prizes, and fun activities that will allow students to hangout with their friends!
Starting on February 3 and continuing to February 14, Book Club will be hosting a Readathon with prizes on the line. All students, staff, and faculty members are able to participate in the fun competition, but there are some rules for it. All books MUST be high school level reading and CANNOT be graphic novels. Students who will be participating had to sign up at the Media Center individually. In order to receive said prizes, they must read the exact amount of pages as each milestone is assigned for: 75 pages, 150 pages, and 200 or more pages.
Apart from the Readathon, Book Club is also planning some relaxing and creative days during those two weeks.
On Monday, Feb 3 and Feb 10, Book Club is hosting a fun day! Students will be creating friendship bracelets and sewing felts hearts for a friend or someone they fancy! No prior experience will be needed.
On Tuesday Feb 4, students will be able to participate in the Valentine Maker Space! Students will be able to create cards or gifts for a friend or loved one. All supplies will be available at the Media Center all day. On Tuesday, Feb 11, it is Read Aloud Day! Students will be able to share their poems, short stories, plays, or an excerpt of their favorite book for everyone who wishes to participate. Come into the Media Center and listen to your classmates express their feelings and thoughts through writing and plays. 
On Wednesday, Feb 5 and Feb 12, is Picnic in with a Book! Come and eat alongside your favorite book. Bring pillows, blankets, your lunch, or anything comfortable that you would like to bring and meet by the counseling office during both lunches. If anyone is EVER caught at some point reading their book, they MIGHT just get a sweet treat for it!
On Thursday, Feb 6 and Feb 13, it is Relax and Color Day! Students that are tired from the pressure of school and tests can come and relax in the library. They can go to the Media Center and lose themselves into colors and amazing coloring pages! Everyone has an inner artist waiting to be released.
On Friday, Feb 7 and Feb 14, it is Game day! Students can show their  friends who the real winner is while playing lots of fun and awesome board and puzzle games at the Media Center. Students will be able to battle their friends or teachers for a "friendly" match of Monopoly or UNO. All games and puzzles will be available all day!
There are various prizes a student can get based upon the pages they read. Mrs. Ehrick, Book Club supervisor, said, "So the first round would be like chips, candy, and emoji erasers. It goes to like full candy bars, books, Dutch brother gift cards, and McDonald's. I have a good amount of kids that are signed up, so if they didn't sign up then they don't get prizes. It is only given to the people who can meet those milestones." 
Book Club hopes that students will have the time to participate in the Readathon events and read in order for it to be an annual event. Linda Marshall, Book Club's president, said, "I'm looking forward to encouraging people to read and have fun!